Call Now For A Free Case Consultation 786-521-6280
---
---
CALL TODAY
(786) 521-6280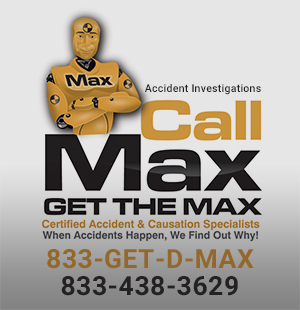 Saffron Investigations Private Investigator & Private Detective in Hollywood, Fort Lauderdale and Broward County FL
Vehicle Accident Investigators, Why They Are Needed:
* Police Officers Make Mistakes*
As a retired law enforcement officer, I know first hand the challenges police officers face when responding to a motor vehicle accident. The officer is expected to race to the scene, provide immediate traffic control, render first aid, assess injuries, coordinate with fire rescue and other emergency services units, collect the required documentation from all the participants for the crash report, and of course, assign fault if possible all while under limited time constraints. I can tell you first hand, this can be a daunting and overwhelming experience. I don't know how many times throughout my patrol duties I was asked to clear from an accident scene that I was investigating to handle an in progress violent crime in progress call. The point is, police officers are professionals that do the best they can under the circumstances they find themselves operating in. Because of the many tasks expected of the police officer, the potential for errors or omissions in the crash report exist. In our current system, the police officers crash report is recognized by insurance company adjusters as being the final word, unless of course you can provide solid contradicting evidence to prove otherwise. How is this achieved, by hiring a certified Saffron Investigations accident investigator to review the police officers crash report for any apparent errors or omissions.
What Is A Certified Accident Investigators Job?
A certified accident investigators job is to collect, analyst, preserve and present the evidence of your case in an investigators report of findings. Make no mistake, you get one chance, once the evidence is tainted or lost, it is generally lost forever. Selecting the right certified accident investigator with the experience, training and credentials required to put your case together will be the difference between success and failure or a large settlement and a nuisance settlement.

Don't be fooled, erase those well known personal injury "Jingles" from your head, the most important decision you will make after an accident will be the investigator you hire, not the attorney that will coordinate with the insurance adjusters. The majority of those "Jingle" referral attorneys don't even use licensed investigators, they cut costs by using unlicensed, untrained in house investigators. i don't know about you, but I don't feel comfortable providing all my personal information to just anyone, I would prefer entrusting my personal information with someone with a proven track record, someone licensed and regulated by the state. At Saffron Investigations Hollywood FL, all our investigators are not only licensed and regulated by the state, but they receive specialized accident investigations certification training.
What Is A Passenger Vehicle EDR Or Black Box?
Most late model passenger vehicles on our roads today are equipped with an event data recorder (EDR), also referred to as the vehicles " Black Box ". Most EDR's possess at least 5 seconds of important pre-crash data describing the vehicles speed, throttle usage, brake usage, seat belt usage and delta v (injury projections). This data is crucial when used as supportive investigative material to either exonerate or prosecute a driver. At Saffron Investigations, are investigators are experienced certified EDR technicians trained in extracting, analyzing and presenting the findings in an organized investigative report. Don't take any chances, get the results you need to.
Tractor Trailers/heavy Trucks Have EDR or Black Boxes
Commercial vehicles or heavy trucks may have two types of downloadable data useful for your case. the two types of data are categorized as critical event data and trip event data. Critical event data is generally associated with "hard braking" incidents which include engine speed, throttle percentage, vehicle speed, cruise control, and fault codes. This information may be available for up to 2 minutes prior to the event, and up to 15 seconds after the event. Trip event data is cumulative data collected over a period of time since the last system reset. Trip event data may include the number of times the vehicle engaged in hard braking,high speed, cruise control usage, % of drive time, % drive time over speed and engine settings like maximum governed vehicle speed.
Aftermarket GPS Systems Installed In Vehicles
Aside from factory installed EDR accessible data, aftermarket GPS navigation units in cars and commercial vehicles may afford you valuable coordinate and speed information. This information is obtained by accessing the vehicles memory card and interpreting the data. Our Saffron Investigators Broward County FL, techs and engineers are trained in locating, accessing and preserving this most important evidence for your case.
Hire A Saffron Certified Accident Investigator Now!
(844) 4-SAFFRON (844-472-3376)
"Our Mission Is Simple"
To Provide Our Clients With Exceptional Investigative & Detective Product
How do we achieve our goal, we simply hire the best Saffron private investigators or detectives and provide them with the latest state of the art investigative tools and software? Close supervision and guidance is provided to the primary investigator on each case. At Saffron, we don't try to reinvent the wheel, we constantly look for and implement new ways to make the wheel roll more efficiently. Our firm is dedicated to ensuring that your investigative needs are resolved in an efficient, timely, and affordable manner. Our business is your business, your business is no one else's, we take confidentiality very serious at Saffron investigations. We look forward to helping you resolve your in investigative needs in a timely, professional, and affordable manner. Our main office is located on Hollywood Boulevard in Hollywood Florida.
Call Now For A Free Case Consultation (786) 521-6280
A Saffron private detective specializes in providing all types of in the field legal support for attorneys in Fort Lauderdale, FL. From locating and interviewing witnesses, to revisiting the crime scene, we do it all. Our legal support investigators have decades of in the field investigative experience in recognizing red flags and areas that could assist in raising pre-trial as well as trial arguments.Whether you need an independent surveillance investigation to legitimize an injury claim, or a background check of parties involved, we'll get it done. As we all know, not all attorneys are alike or equal, the same applies to private investigators. When hiring a private investigator to assist with your criminal case, hiring former major crimes police detectives to work in unison with your attorney can be a game changing combination. If you need the best, give us a call. Upon your request, we can recommend a qualified criminal defense attorney to handle your case . Call Now For A Free Case Consultation 786-521-6280
Have you been injured on the job, or fell victim to a negligent avoidable accident on someone's property, if so, you may be eligible for compensation for your injuries. Countless unnecessary and avoidable injuries occur to both employees and innocent patrons each and every day in our community. In many circumstances, if basic work place safety procedures were practiced, injuries to both employees and patrons alike could have been avoided. Insurers have plenty of attorneys and investigators on their payroll, you should too. In the state of Florida, you have rights, let Saffron Investigations, LLC work for you. Let us conduct an independent investigation to legitimize your injury claim. Upon your request, we can recommend either a workers compensation attorney or a personal injury attorney to represent you. let us work in unison with your attorney in an effort to legitimize your claim
.
Call Now For A Free Case Consultation 786-521-6280
We specialize in a wide array of investigative & detective services to include; covert surveillance operations customized to our client's needs,
pre-employment background screening
, workers comp investigations, personal injury claim investigations, fraud investigations, missing persons investigations, burglary and other property related investigations, pawnshop investigations, undercover workplace employee investigations, mystery shopper investigations, computer or cell phone forensic recovery services, infidelity investigations, check on the welfare investigations, juvenile association investigations, interviewing witness services,and asset searches. Our investigators utilize special military tactics along with state of the art intelligence gathering equipment designed to optimize your case results. If you want the best, hire Saffron Investigations, LLC for all you surveillance and investigative needs in Hollywood, Fort Lauderdale & Broward County FL Call Now For A Free Case Consultation 786-521-6280
Want to know more about Saffron Investigations, LLC?
We let our clients do the talking


Saffron Investigations coordinated the successful recovery of my missing 13 year old daughter. They were not only professional, they were compassionate and understanding. I highly recommend this private investigations company.

Michael and his team of investigators solved a false Florida Department of Children and Families elderly abuse claim made against a family member of mine. I highly recommend Saffron Investigations, they really know what they are doing.

I owe Michael a great deal, when I fell Victim to four armed robbery Subject's, my life changed, Michael caught them all, he really worked for me, Michael helped restore my peace of mind"

Michael has a knock out organization, very professional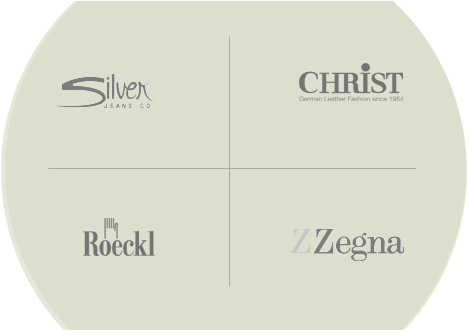 Ready to have a conversation?
Give us a call on 786-521-6280 or use the Contact Form
Agency 1300209, C1300051